Welcome to Danica Fehr Production's EDTC 300 Learning Project Tour! I ask that you please turn the volume up as loud as you can and get cozy because you are in for a great show…
PART ONE: Amazing Grace and Country Roads
Intermission Podcast:
https://anchor.fm/danica-fehr/episodes/Intermission-Time-With-Danica-e3nkd0
One of my EDTC goals was to create a podcast, something that I had never done before. I began by looking at this website to gain an understanding of how to do this. I then decided to make an account on the Anchor website. It has great reviews and did not cost anything to use, so I used it to practice recording a podcast. One of my favourite features of this website is that you can record directly from it, so you don't need to upload pre-recorded files. Now, after this intermission, this particular podcast will not continue. I did, however, gain the necessary skills, during this experience, to start a podcast in the future.
PART TWO: Man of Constant Sorrow
Thank you, everybody, for coming out today! I've had a lot of fun and hope that you all enjoyed the show. Don't forget to check out our FREE merchandise stand on your way out! You can take a look at a couple of custom items, from Danica Fehr Productions: EDTC 300 Learning Project Tour, absolutely free of charge! Take care!
ENCORE: 2 Versions of Brother John and Jesus Loves Me …using chords learned here!
Fan Quiz (TRY IT OUT!): https://danica839199.typeform.com/to/x475W5
I created the above quiz using typeform.com. It was really easy to create an account and did not demand a lot of information to get started. The website is really easy to use and includes many templates, options to customize, and options to connect with other apps. The only challenge that I faced was that I can not figure out if there is a way to add the correct answers to my quiz. Therefore, it looks as though you are answering correctly, regardless of which choice you click on. However, it is just for fun and I am not too concerned about that right now. I had a very positive experience with this online tool and will be using it again!
Free Merchandise Stand:
Danica Fehr Productions (A Chronological Summary) FREE TO VIEW https://www.canva.com/design/DADW7RetoeU/view
I created this storybook using canva.com and really enjoyed the experience. There are so many free images to use, templates, design options, text options, and customizing tools. It is also really easy to upload photos for your project. The only downside is that you need to pay to be able to share the link for your project. However, mine only cost $1.00, so it was worth it still.
Danica Fehr Productions (A Comic Strip Summary)- FREE TO VIEW https://Pixton.com/ic:bid4gl8e
I used pixton.com to create this comic strip and it was really fun! I only have the free trial right now, but I would definitely consider purchasing the paid version. I highly recommend checking out this online tool, whether you are looking to create comics for fun, or use it in the classroom.
My Next Steps:
-learn the full song Country Roads (I will probably need to purchase a lesson for this, as I was unable to find a free one)
-learn the Beverly Hillbillies Theme Song
-Post a progress video in a couple of months (maybe sooner- we will see how it goes)
With that, there is just one last EDTC 300 documentation goal that I haven't yet fulfilled… Bitmoji!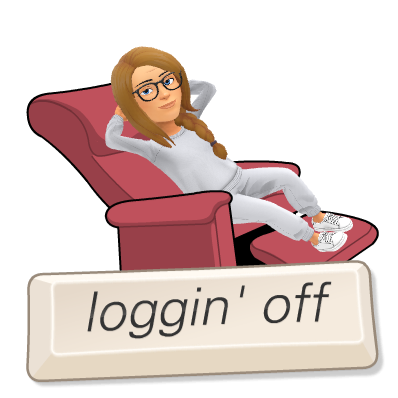 Credit: https://render.bitstrips.com/v2/cpanel/6ef96fa9-38f0-41da-94bf-4b19528fad4d-7e49f2b8-7d1e-45c0-bfe3-ad7a10a571ef-v1.png?transparent=1&palette=1